Carl Gifford
Apprentice Electrician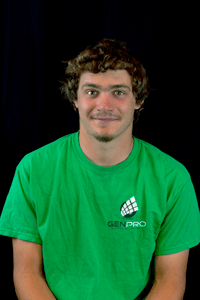 Carl joined the GenPro team in 2017 as an apprentice electrician.  He was born and raised in Rapid City, South Dakota and graduated from Sturgis Brown High School.
Carl came to GenPro with a passion for a new experience in his career.  He has gained the ability to learn how to work as a team since joining the team.
In his spare time, Carl enjoys hunting, fishing, and shooting. He also likes to fix things that are broke.