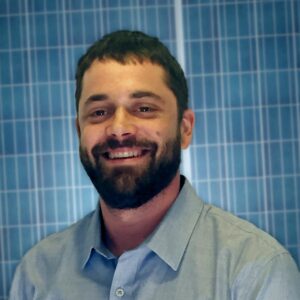 GenPro Energy Solutions announced that Tanner Jobgen has joined the company as GenPro's LORENTZ Network Partner Manager.
"I'm really excited to be joining GenPro. I have been very interested in renewable energy and the business opportunities that it presents," Jobgen said. "From the time I was first introduced to GenPro I was incredibly impressed with what they have accomplished and proud to have such a forward thinking company from my home state. I jumped at the opportunity to become a part of the renewable energy industry and the GenPro team."
Tanner grew up on a ranch near Kadoka, SD where he learned his values that carried over into his professional career later in life. Tanner has been an entrepreneur most of his career starting off as a real estate agent. While working as a real estate agent, he saw the monetary value a freshly cleaned carpet added to the homes sell price, which lead him to start a carpet cleaning franchise serving multiple cities in North and South Dakota. After successfully growing the carpet cleaning company into a profitable business, he sold it to move closer to home. In 2012, he launched Surface Innovations, which specialized in all forms of decorative concrete flooring and concrete countertop systems.
Tanner has completed training in solar electric design and installation from Solar Energy International, the premier solar training facility in the United States. As GenPro's LORENTZ Network Partner Manager, Tanner will be responsible for the development of the solar water pump dealer network in the North American clean-tech market.
Tanner enjoys spending time with his daughter and significant other and enjoys hunting on the family ranch in western South Dakota.