molly brown
vice president of energy production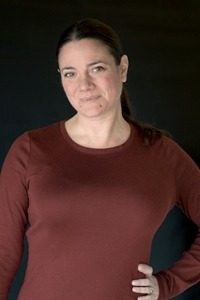 Molly Brown has been involved with renewable energy and energy efficiency companies since 2007 while working as an Account Executive for a RPO (Recruitment Process Outsourcing) firm in the San Francisco Bay Area.
Having the innate ability to truly understand the drivers behind business decisions has allowed her to partner with municipalities, utilities and commercial clients to develop programs that not only achieve an end-goal of energy and cost savings but to develop public relations, marketing and communications strategies that speak to both internal stakeholders and the public.
Molly currently manages a solar development team of four whose projects span from Alaska to the Caribbean where the GenPro team designed, procured and project managed the first grid-tie solar systems permitted in Turks & Caicos.
Locally in Nebraska, she has overseen GenPro's engineering, procurement and contracting work on NPPD's two pilot community solar programs in Venango and Scottsbluff, along with the 4MW solar farm in Lexington, NE which went online in May of 2017.  This year, the GenPro team will complete additional municipal and community solar projects in Central City, Aurora, Gothenburg and Fremont.
Molly holds an MBA from Mills College in Oakland, CA with a concentration in Quantitative Economics and is the front woman of an Alternative Rock Band.