Solar Street Lighting
Architecture and Energy Savings can be one
OFF-GRID
Our LED street lighting is 100% solar. No trenches, no digging, no electrical enclosures. The technology guarantees light every night of the year, in all weather conditions.
INTELLIGENT 
Our lights adapt automatically to the level of charge in the battery to maintain a consistent light output.
ECONOMICAL
Solar streetlamps are quick and easy to install – each unit can be fitted in a maximum of two hours. Once installed, the lights work entirely on solar energy, so there is no electricity bill to pay, and there are no operating or maintenance costs.
GUARANTEED LIGHT ALL YEAR ROUND
Solar Lighting batteries, built by solar-lighting experts, are powerful, long-lasting and conform to EN 13201, the standard for street lighting.
SAFE
Our street lights are individually designed to tolerate the specific wind conditions of the location where they will be used, anywhere in the world.  Lights are resistant to the most extreme weather conditions. All units contain an anti-theft system.
SUSTAINABLE
Solar-powered LED streetlights are guaranteed for five years, will work for 10 years without needing any scheduled maintenance and will last for a total of 30 years.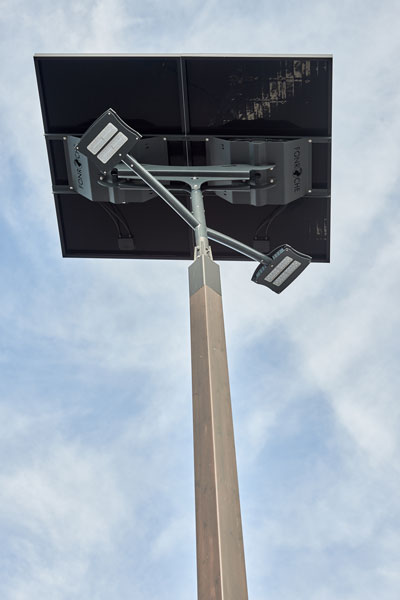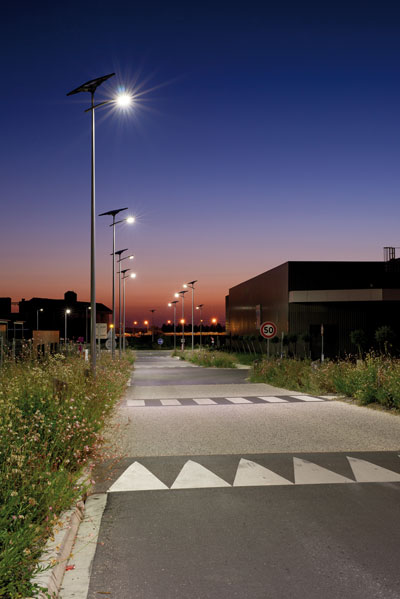 Interested in cutting energy costs with Solar LED lighting?