Solar Energy Solutions
Partner with a proven world leader five years running
Solar Energy Solutions
The solar industry is changing rapidly as it experiences unprecedented growth. Here are 6 facts that may surprise you about this increasingly popular source of power. At any given moment 173,000 terawatts of solar energy are striking the earth. That is more than 10,000 times the world's energy use. Solar technologies capture and convert the sun's energy into electricity that can be used to power our homes and businesses. Currently, solar energy supplies only 6% of the United States energy needs but as solar technologies become more efficient this is expected to exponentially increase.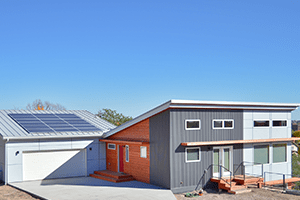 Benefits of Solar Energy
Cost-effective
With continued improvements in technology and production, solar energy solutions can now provide electricity at cost often equal or less than grid-supplied electricity.
Little to no maintenance
With no moving parts, solar energy solutions require very little maintenance or upkeep. Real-time monitoring allows transparency into exactly how much each system is producing at any given time.
Renewable Resource
Solar energy is not only sustainable, it is renewable. Which means we will never run out of it. It is about as natural of a source of power as possible to generate electricity.
Silent producer
There is absolutely no noise made from photovoltaic panels as they convert sunlight into usable electricity.
Zero emissions
Solar electricity systems produce zero emissions.