Tanner Smith
Apprentice Electrician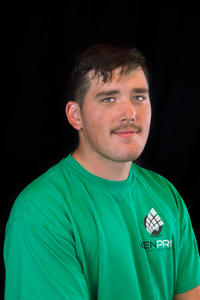 Tanner was born and raised in Sturgis, South Dakota.  He joined the GenPro team in 2018 as an Apprentice Electrician.  Prior to joining GenPro, Tanner worked for CCS while attending college and then joined the military in 2015.
The most rewarding part of working for GenPro is knowing that he is helping provide a sustainable energy source for years to come. He has gained a new outlook on the ever-changing energy sources.
Outside of work, Tanner enjoys anything outdoors. His favorite pastime is spending it outside on the golf course.  Tanner is always part of the US Army National Guard.