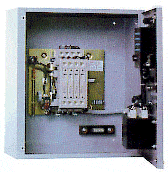 The ZTG is designed for standard applications. The ZTG series builds on ZTS technology while providing a pre-engineered project solution.
The series uses the MX150 microprocessor control system, which includes as standard many of the most common features specified on a transfer switch. It also provides an intuitive user interface, communications capability and self diagnostics.
The ZTG is available in a full range of ampere, voltage, and pole configurations, along with many commonly requested options and enclosure types.
ZTG-D Delayed Transition Series
ZTG-SE Service Entrance Rated Series
Product Specifications:  ZTG Series Brochure (pdf)