Leading the power generation industry for over 17 years
Selecting a contractor to incorporate your emergency backup generator can be a challenging quest. The typical go to market approach for generator manufacturers is to sell through Electrical Contractors due to the lack of specialized power generation specialists. For most, this leaves options limited when trying to find a qualified installer.
Choose Only the Best
GenPro's experience is rooted in the power generation market and our specialists have a fundamental understanding of how to develop and deploy the right emergency backup solution every time. Our highly experienced staff will meet with you to develop a comprehensive yet simplified approach to making sure your home or business is truly ready to endure the worst that mother nature might throw at you.
Want to Go Silent?
Imagine not hearing the sound of a generator when the power fails, but still having all the power you need. If you are interested in an energy storage system, As experts in energy storage, GenPro can offer you an advanced power system that incorporates the latest in energy storage technologies in combination with a traditional standby generator.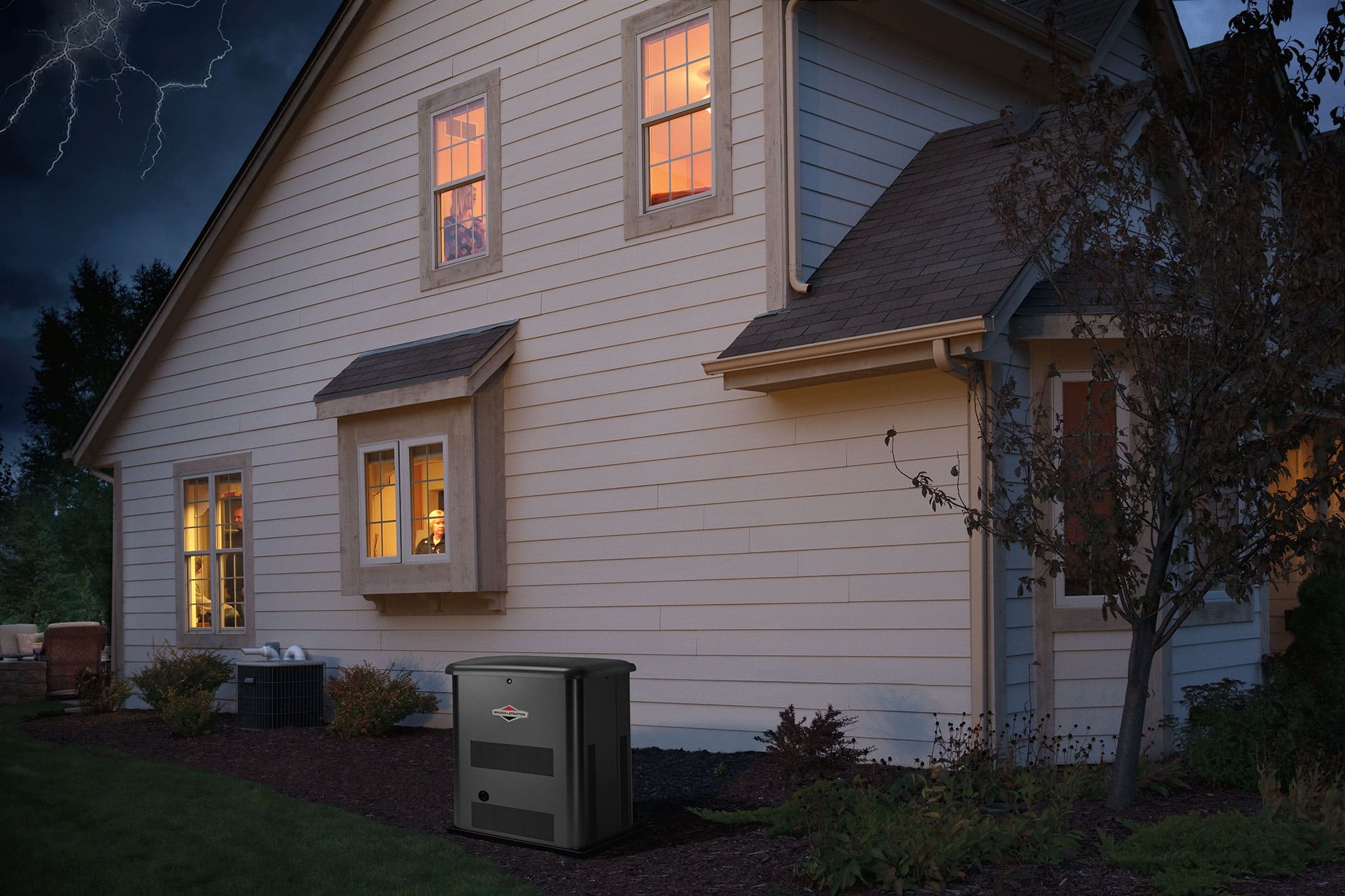 Call For a Quote:
605-341-9920
Major Power Outages Caused by Severe Storms

87%

87%
Million customers affected yearly
Learn More About Standby Generators and How They Work in Your Home or Business.
Home standby generators are the typical go-to solution for stable, reliable, and immediate electric power. Engine-driven electric generators provide a consistent power source to your home or business's sensitive electronic equipment. And GenPro's automatic standby generators are designed to come on-line within seconds of a power outage, providing a steady source of power for your electrical loads. Our automatic standby generators run on natural gas, liquid propane, or diesel fuel sources and provide power to your home or business even when you are away.
Once you install one of our fully automatic generator options, the system continuously monitors utility power for power source anomalies and in the event of a utility power failure, your new standby generator will turn on within seconds and produce power immediately. When your utility power source returns, the generator will shut off and return to standby mode until the next power outage. Multiple configurations are available to ensure power to critical loads such as furnaces, freezers, refrigerators, well pumps, sump pumps, and even lights.
Know the Difference Between an Air-Cooled and a Liquid-Cooled Generator.
Air Cooled Standby Generators
Today's air-cooled standby generators use a fan to force airflow over the engine block for cooling. In most homes, air-cooled models prove to best overall value. Depending on the model and brand selected, a standby generator can power 8, 10, 12 or 16 key circuits or even the entire home circuit panel during an unexpected power outage. In most cases, a 20kW (kilowatt) air-cooled standby generator can provide total protection for a U.S. home.
Liquid Cooled Generators
Liquid-cooled generators use an enclosed radiator system similar to a vehicle to cool the engine. Typical liquid cooled options start around 20kW.
Severe Weather Power Outages Can Cost Your Home
The following statistics are the national average for power outage costs incurred by homeowners*:
*Estimates are for illustrative purpose only and should not be used to estimate power outage loss. Costs vary from state to state and home to home.
You can protect your home from power outages with a permanently installed back-up power generator.
Backup power systems are designed to keep your life uninterrupted during a power outage. You are able to keep the lights on, while continuing to use your stove for cooking meals and keeping the heat or air conditioner running to maintain a comfortable living environment.
All systems are designed to the latest electrical and mechanical codes.  GenPro also offers an advanced demand control solution that can, in many cases, reduce the size of the generator and thereby reduce your capital investment while still meeting your power needs.
Be a GenPro Energy Preferred Customer
We offer preferred customer status with all generator systems designed and installed by GenPro.  Preferred customers receive priority emergency call-outs if necessary during an outage event. As well as a discount on annual maintenance service contracts.
Partner with GenPro for your residential power generator needs.

Turn-key Standby Power Solutions
GenPro offers the best selection in home standby power generation from the most trusted manufacturers. 
Unforeseen events are often more than an inconvenience; they can cause considerable losses to your property and your safety. You can protect your home, your possessions, and the safety of your loved ones with a standby generator that switches on automatically when the power goes out.
Our lives depend on electric power.
When the power goes out, it becomes obvious how necessary electric power is to daily living – heating, cooling, refrigeration, cooking, bathing, and lighting, at the very least!
What determines the type and size generator for your home?
It depends on the amount of power you need in an outage. Our Customer Service Representative can estimate that for you and answer any questions that you may have.
GenPro is here to help!